🠈 USS Arizona 🠊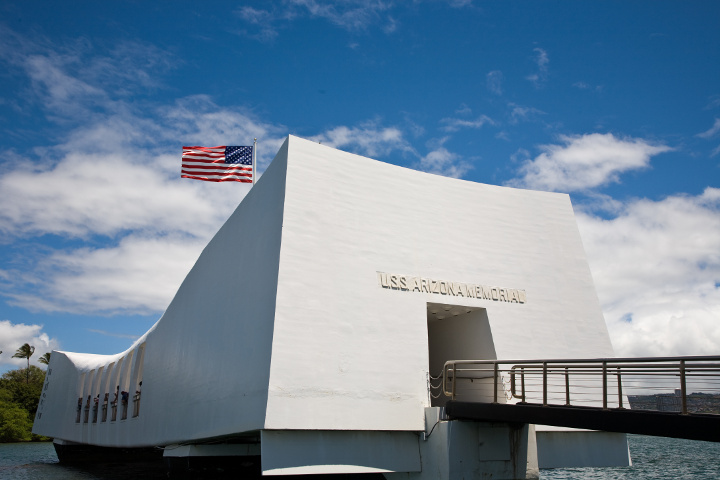 USS Arizona
The name "USS Arizona" has been given to three ships. The first was laid down in 1858 and launched in 1859. The
USS Arizona - 1858
The first1 was an iron clad steam ship that was launched in 1859 as a merchant vessel to carry passengers between New Orleans and the Brazos River.
The ship was captured and impressed by the Confederacy and renamed The Carolina in January 1862. The Carolina attempted to run the blockade between Cuba and Mobile. The Union captured the ship and renamed it USS Arizona. The USS Arizona was used in blockades, transportation of troops and was part of several notable Civil War battles. The ship caught fire and sank South of New Orleans on 27 February 1865.
USS Neshaminy
The US Navy renamed USS Neshaminy to USS Arizona after an upgrade of its engine. The Neshaminy was a poorly built screw frigate that was launched in 1865. They changed the name a second time to USS Nevada on August 12, 1869.2
USS Arizona (BB-39)
The USS Arizona (BB-39)3 was a Philadelphia class battle ship t36hat was built in the 1910s and commissioned in 1916. It was named after the newly admitted state of Arizona. The ship remained stateside during the First World War. It was used for a variety of missions between the two great wars.
The ship was struck during the Pearl Harbor attack of on December 1st, 1942.
USS Arizona Memorial
The USS Arizona Memorial4 was built in 1962 as part of the Pearl Harbor memorial site in Honolulu. This main structure is accessible to boats. The land based USS Arizona Visitor Center was opened in 1980.
The video is a trailer for a PBS movie called "Journey Home to the USS Arizona." This video follows a family who chose to bury the remains of their father who survived the Pearl Harbor attack and wanted to be buried his crew mates on the ship. The WW II Foundation has more information about the film.
Journey Home to the USS Arizona Film Trailer from Tim Gray on Vimeo.
---
Advertisement: The full movie is available on Amazon.com. FTC Warning: I might get a commission on sales through the previous link.
References: